Deploy WordPress to the best Heroku alternative
NodeChef is a Cloud PaaS that runs on Bare metal and the best alternative to Heroku if you want the best price to performance ratio. Unlike Heroku, NodeChef has built-in WordPress support. WordPress cannot be hosted on Heroku as Heroku does not support persistent disk. NodeChef however provides dedicated WordPress hosting where you will not loose data in your wp-content folder whenever you make changes to your app.
Visit the WordPress hosting page for an overview of our offering. We support WordPress together with MySQL on our platform without having to use a MySQL addon.
If you already have an existing WordPress installation and you will want to migrate it to NodeChef after the installation, you can review how to migrate your WordPress site and also your MySQL database here .
This article will go over on how to install WordPress on NodeChef.
1. Sign up for a NodeChef account if you already haven't done so. Confirm your email address and log into your account. Once logged in, you are presented with the NodeChef dashboard.
2. Click on Deployments → One Click Installs. Select WordPress from the list of applications.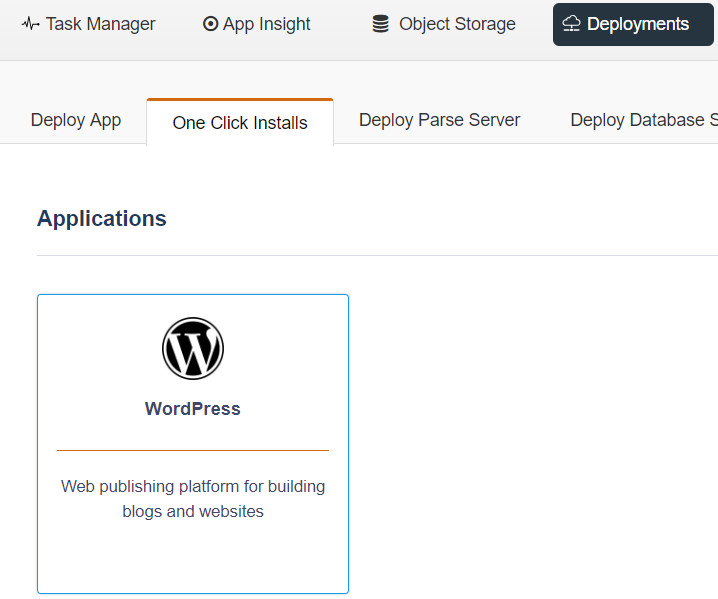 3. Provide a name for your WordPress install, select a datacenter region and choose the plan to deploy.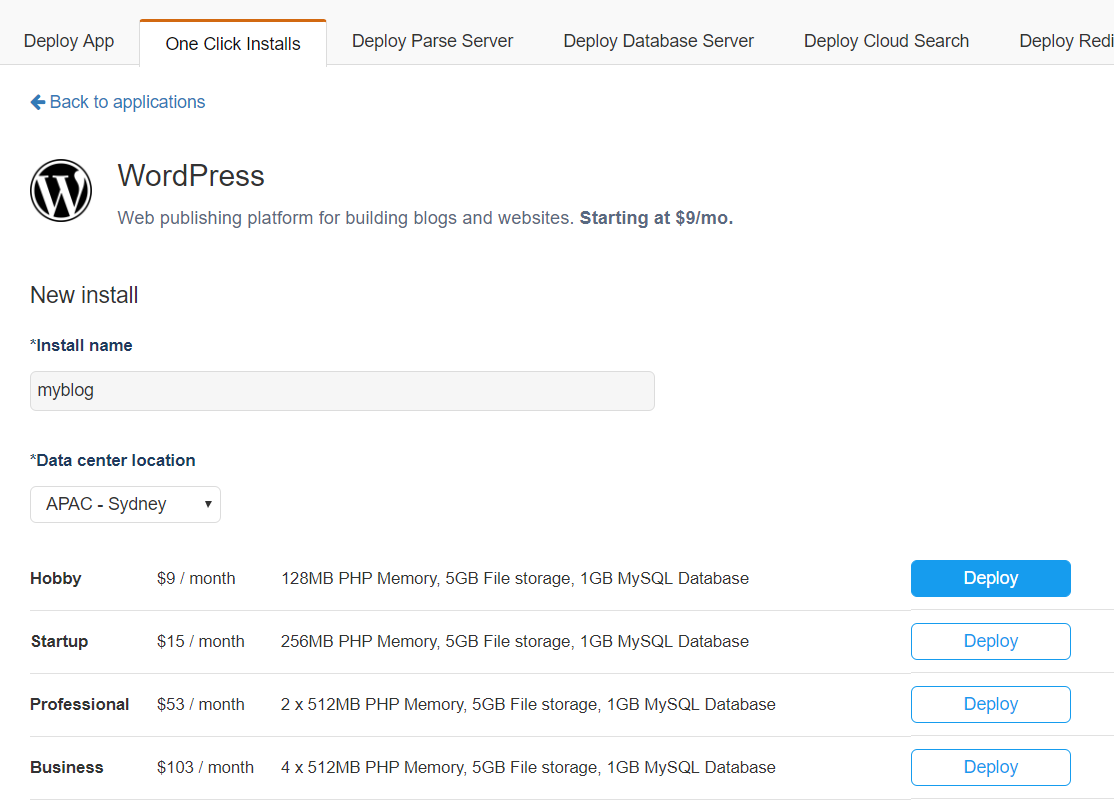 4. The installation wizard should be displaced on the screen and will notify you once the installation is complete.