Deploy a new WordPress website
1. Sign up for a NodeChef account if you already haven't done so. Confirm your email address and log into your account. Once logged in, you are presented with the NodeChef dashboard.
2. Click on Deployments → One Click Installs. Select WordPress from the list of applications.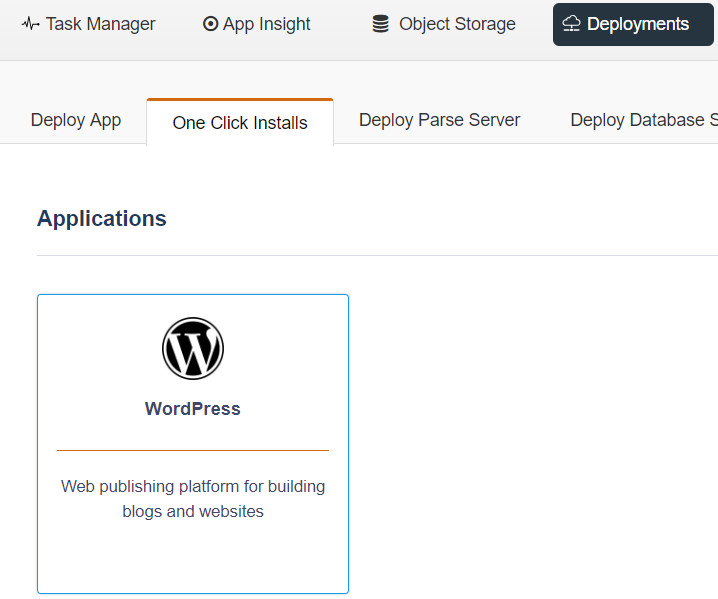 3. Provide a name for your WordPress install, select a datacenter region and choose the plan to deploy.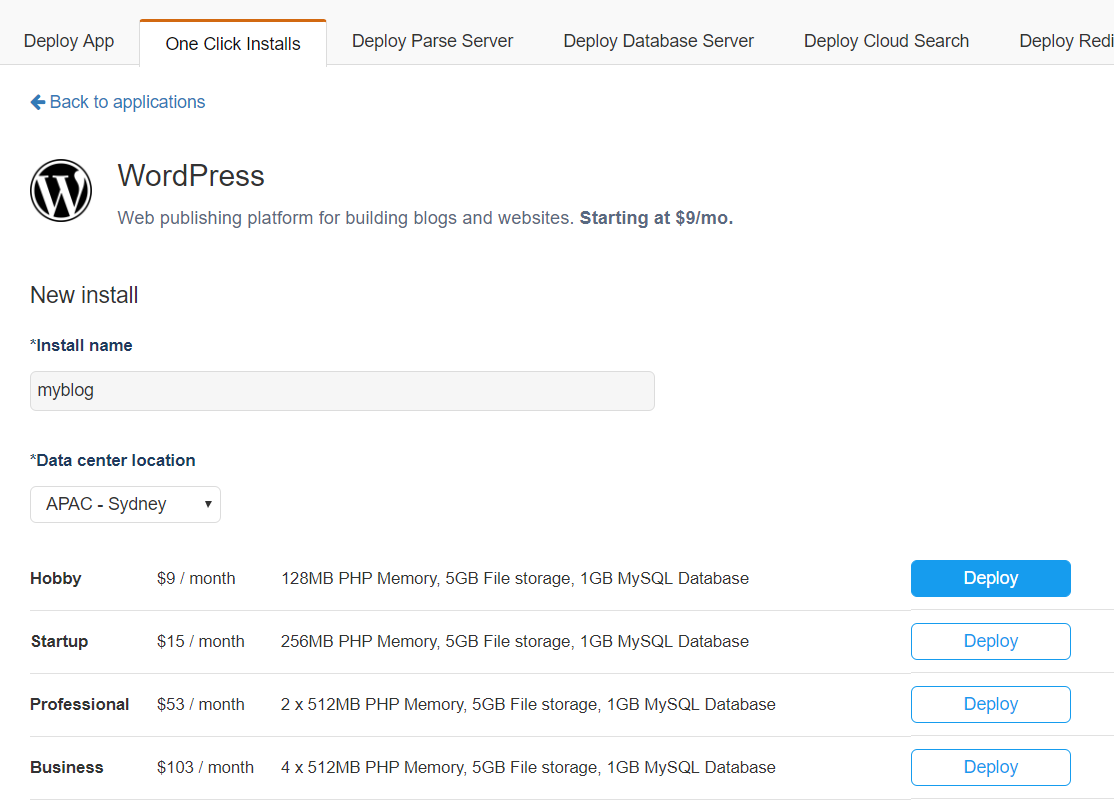 4. The installation wizard should be displaced on the screen and will notify you once the installation is complete.